Paul Rhoads
Lead Pastor
Pastor Paul was born outside of Philadelphia, PA, and moved to Charlotte, NC at age 8, where his father, Dr. Ross Rhoads became pastor of Calvary Church. Paul was heavily involved in ministry throughout high school and college, and was called to full-time ministry in March of 1984 while attending Wheaton College in Illinois. He received his Masters degree from Dallas Theological Seminary and went back to Calvary to lead their young singles ministry. During that time, he led short-term missions trips to Nicaragua and England, and has also led a trip to Venezuela. He also served with Samaritan's Purse in Croatia and Bosnia-Herzegovina.
Paul has served as Pastor and Associate Pastor in churches in North Carolina, Illinois and Wisconsin, before being called to pioneer the ministry of Harbor Rock Tabernacle as the founding Pastor. He believes that the Lord gave him a very specific calling to Harbor Rock, with the vision that it will be a church that stands firm on the Word of God, while also being a church that is led by the Holy Spirit and has a strong community of believers who are committed to love the Lord and faithfully do the work of ministry.
Paul has been married to his wife Julie for 33 years.  Julie also serves as Harbor Rock's Children's Director. They have three children: Jake, who works with Shepherd's Staff; Annie, a Senior at Wheaton College; and Matthew, an Junior at Christian Life School.
---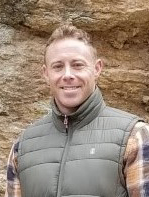 Tony Yocco
Outreach Minister
Locally grown and organically raised, Tony became the Outreach Director for HRT at the beginning of 2019. Fueled by a passion to reach and serve his community for Christ Tony is also a career Fire Fighter and Chaplain for the great city of Racine. He has a deep love for the Lord, and a strong desire to see each person come to faith in Jesus Christ. Tony is outgoing and enthusiastic and eager to minister to people.
Husband for over 15 years and father to 5 beautiful children, Tony has a heart for men and the growing struggle to find their identity in a culture that continues to redefine what it means to be a man.
---
Adam Lopez
Discipleship Minister
Adam grew up in Oak Park Illinois where he aspired to be a professional baseball player. After playing college baseball and being invited to several Major League tryouts, Adam decided to pursue a different career path in law enforcement. Adam served 10 years between the Oak Park Police department and the Kenosha Police department.
On April 21st 2008, after hitting rock bottom, the Lord burst into Adam's life and saved him from himself and sin. Adam attended Harbor Rock Tabernacle from its inception and shortly thereafter started co-leading the youth group. Adam felt a calling to full time ministry but resisted it for several years before God showed him that he couldn't keep running from His calling. Adam is currently taking classes to further his knowledge and understanding of the bible and practical ministry.
Adam's heart is to see men, women and the youth become authentically saved by the good news of Jesus Christ and see their lives transformed forever. Adam also believes that prayer is the engine that drives the church and desires to teach people to grow in prayer and in the understanding of God's word. Adam's prayer is that God will empower His children at Harbor Rock Tabernacle The Church as a whole to use their gifting's to minister to and disciple others wherever God has placed them.
Adam and his wife Danielle have been married since 2005 and have 4 children: Nicolas, Mia, Elena, and Elias.
---
Jazmin Zierten
Worship Director
Jazmin started her new role in March of 2022. She has been on the worship team at HRT for three years and felt God calling her to do more. She is passionate about worship and is excited about how the Lord will use the team to lead people to Him.
Jazmin came to know Christ at a young age and was raised in the church. She was baptized in the 7th grade and her faith has continued to grow. The Lord continues to work through her as a mother, wife, and worship leader. She cannot wait to see what the Lord has in store for the congregation at HRT.  Jazmin is married to Aaron who also serves in the church in kids and worship ministries. They have been married for four years and have two daughters, Adalynn and Dottie. 
---
Julie Rhoads
Children's Director
Julie has had a heart for ministry since her youth, and felt called to both missions and youth work during her high school years. She attended Columbia Bible College and the University of North Carolina at Charlotte, earning her degree in Elementary Education. At CBC, she was involved in the drama ministry, and has worked extensively with youth, singles and women. She has gone on short-term missions trips in Mexico, England and Nicaragua, and started the HRT Christmas Tea ministry. Her heart is to educate and train people in a deeper understanding of God's Word, and to minister to those who are in need.
Julie has experience in education, having served as an Assistant Director at the Huntington Learning Center as well as serving in a High School Virtual Academy and as a tutor. She now teaches 6th grade at Kenosha Christian Life School. She and Paul have been married for 30 years, and have 3 children: Jake, Annie and Matthew.
---
Kristi Yocco
Communications Director
Kristi is a graduate of North Central University, a small Christian college in, MN. where she not only earned a degree in Psychology, but also met and married her husband, Tony. Fifteen years and 5 children later, Kristi and Tony are humbled and blessed to have the opportunity to serve alongside one another here at HRT.
Being a homeschooling, stay at home Mom, Kristi's heart is to encourage women of all ages to find the joy and the eternal significance hidden in the seemingly mundane moments of life.
On most days, you will find Kristi at home sorting socks, solving for unknowns, and eagerly awaiting the next opportunity to share coffee with a friend.